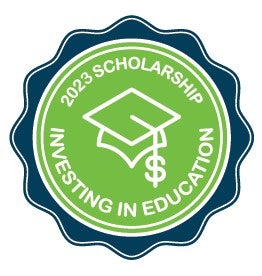 OCEC Member Cooperative Scholarship provided by Basin Electric Power Cooperative
DEADLINE TO APPLY is FEBRUARY 15, 2023
OCEC is proud to partner with Basin Electric Power Cooperative (BEPC) to offer an additional scholarship opportunity to our members. This is a one-time award of $1,000 that is offered to dependent children of member-system consumers and dependent children of member cooperative employees. Applicants must be a U.S. citizen planning to enroll in a full-time undergraduate course of study at an accredited, two-year or four-year college, university or vocational/technical school. Applications are due in the OCEC office by February 15, 2023. Apply now!
BEPC takes great pride in its ability to assist in developing rural leadership in our region through our scholarship program.
The Basin Electric Power Cooperative Scholarship Program is designed to recognize and encourage the achievements of the children of employees of the Cooperative and its subsidiaries, and children of member cooperative employees and consumers.
The Scholarship Program is administered and conducted by the Basin Electric Power Cooperative Human Resources Division. Winners are selected by a scholarship selection committee.
Since the scholarship program began, more than 5,500 young people in the Basin Electric system have benefited from this program. I wish all applicants the best. We have high expectations for your success in the future.